Satellite sensor for airbag systems
Application & Technical Summary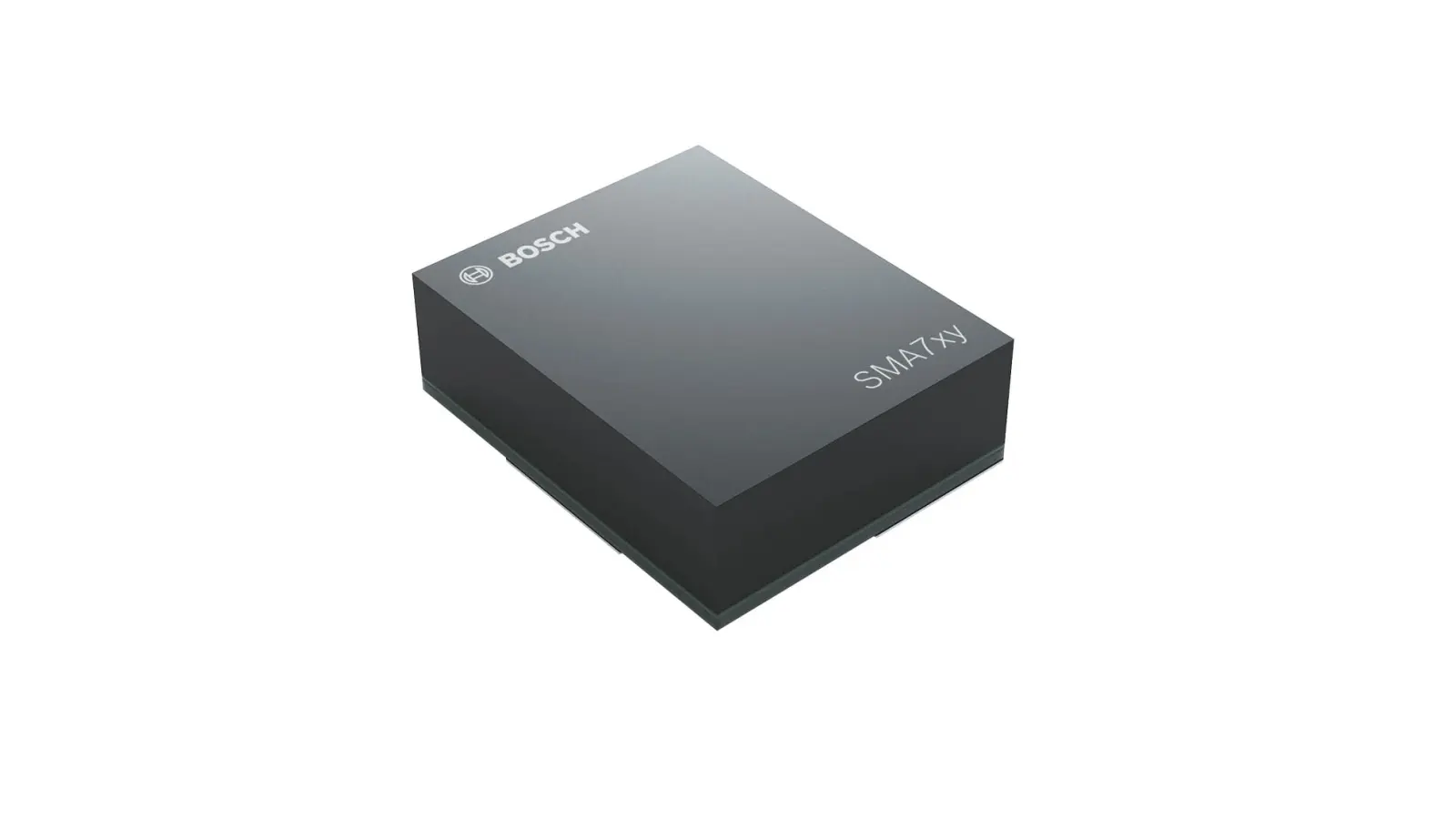 SMA7xy sensors are primarily used in airbag systems for crash or rollover detection. These signals are vital information during the first milliseconds of a crash.
The SMA760 is used for the detection of front or side crashes in the airbag ECU. The plausibility check of its signals can be based either on the SMA720 or the signals of the satellite sensors. The latter are available in a large number of variants due to two package options, four options for sensitive axes, several options for measurement ranges and featuring more than 80 differing PSI5 modes.
Another option for the plausibility check is the ECU sensor SMA720. Its front crash ax signal makes it an ideal companion to the SMA760, and its vertical az signal makes it an ideal companion to SMI860 for rollover accident detection.
Product benefits
Compliant with AK-LV27 specification
vast field experience
gained from hundreds of millions sensors is the fundament of the SMA7xy
Technical Features
| | |
| --- | --- |
| Type | Single axis high-g acceleration sensor |
| Package | LGA SiP |
| Sensing axes | X |
| Range | ±120/240/480 |
| Interface | PSI5 (PAS) |
| Data resolution | 10 bit or 14 bit |
| Tolerance | ±7% |
| Supply voltage | 4.5 to 11 V |
| Supply current | < 6 mA (sink current 26 mA) |
| Operating temperature | -40°C to 125°C |
Lead-free SOIC8n package: 6.0 mm × 4.9 mm × 1.75 mm (complete sensor)