Press release
New high-g accelerometers SMA7xy
High-g accelerometer family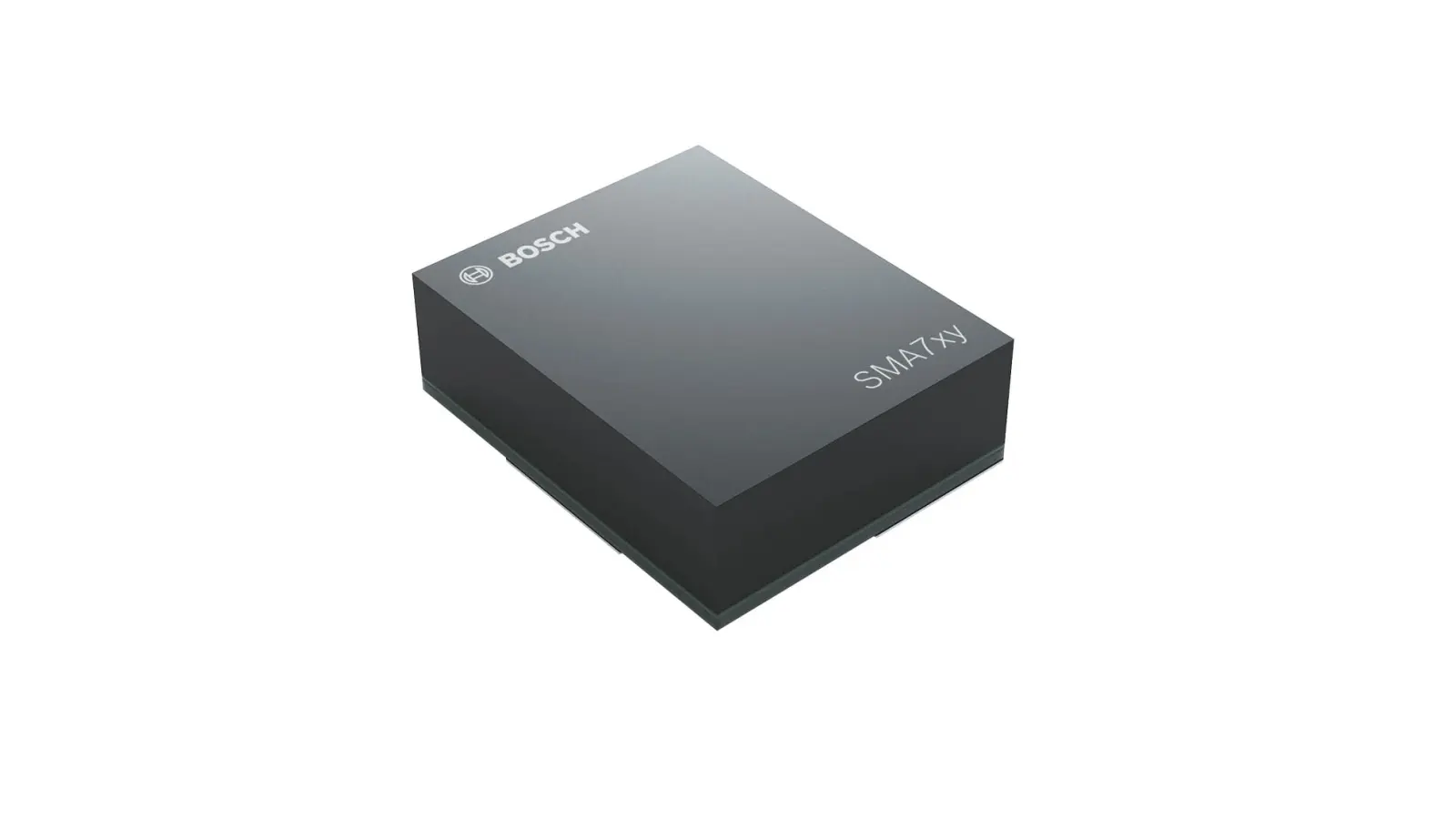 Munich and Reutlingen, Germany: Precision meets speed. At electronica, the world's leading trade fair for electronics, Bosch announces a new generation of high-g acceleration sensors.
The SMA7xy sensor family improves safety for car drivers and passengers. When the acceleration sensors detect a collision, the passive safety systems such as airbags can now be deployed earlier, and the restraining effect can be precisely set for the given accident scenario. In this way, the consequences of accidents can be further mitigated.
The new SMA7xy family comprises of multiple sensors for airbag systems based on Bosch's market leading MEMS technology.