Bosch opens chip factory of the future in Dresden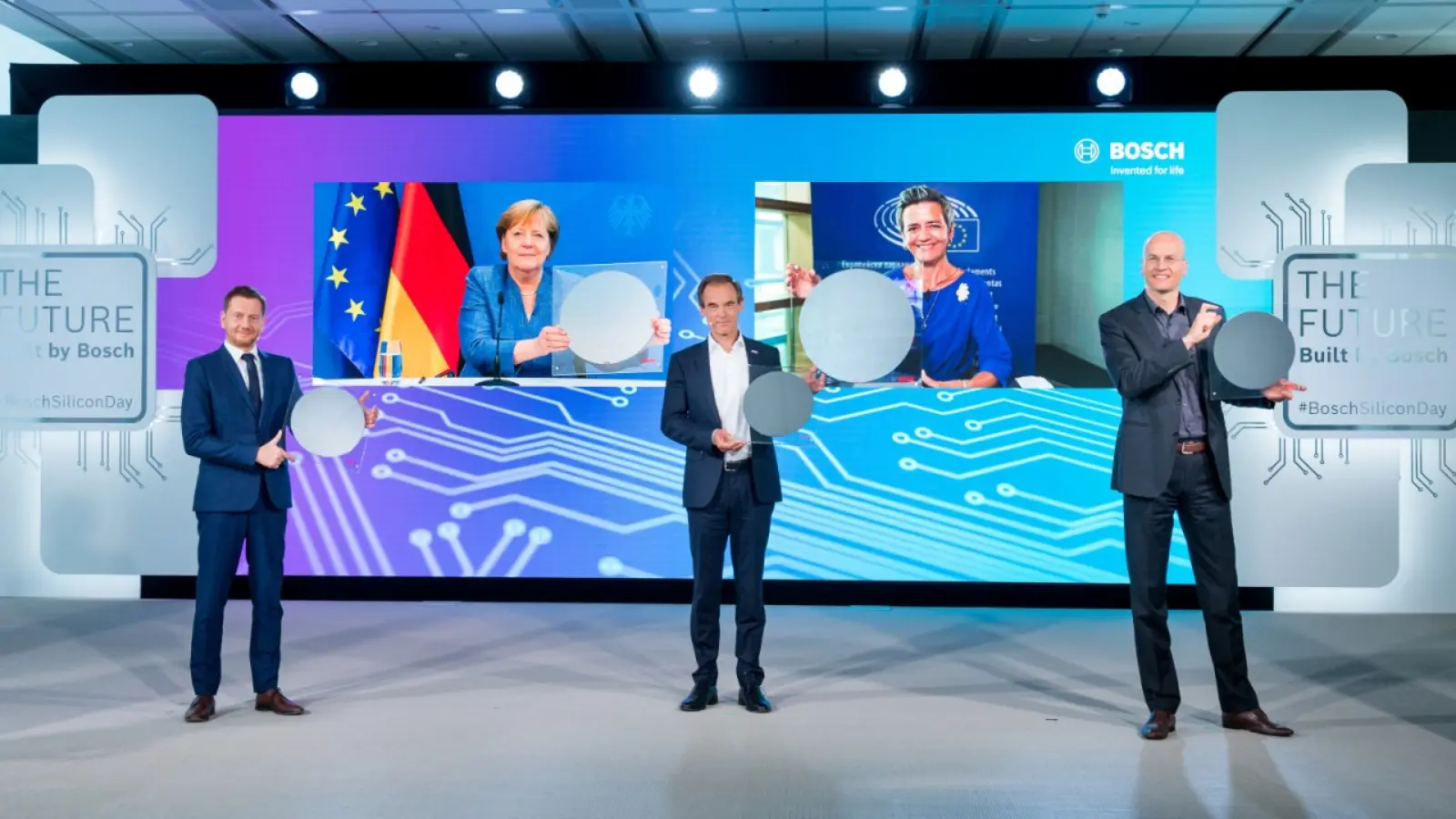 On June 7, 2021, under the tagline "The Future – Built by Bosch. #BoschSiliconDay," Bosch opened its 300 mm wafer fab in Dresden – one of the world's most modern chip production facilities.
The virtual opening ceremony took place in the presence of Dr. Angela Merkel, Chancellor of the Federal Republic of Germany, Margrethe Vestager, Vice President of the European Commission, and Michael Kretschmer, Minister-President of Saxony.


Chancellor Merkel: "The new Bosch wafer fab will boost our capacity in microelectronics."
Bosch CEO Denner: "With our first AIoT factory, we are setting new standards in chip production."
EU Commissioner Vestager: "Semiconductors will help strengthen Europe's competitiveness as a cradle for cutting-edge innovations."
Minister-President Kretschmer: "The new wafer fab is good for Europe, for Germany, and for Saxony."


The Dresden fab is Bosch's first AIoT factory.
AIoT stands for the combination of artificial intelligence and the internet of things. This will make the plant in Dresden a fully connected, intelligent factory, thereby creating a sound basis for data-driven, continuous improvement in production.